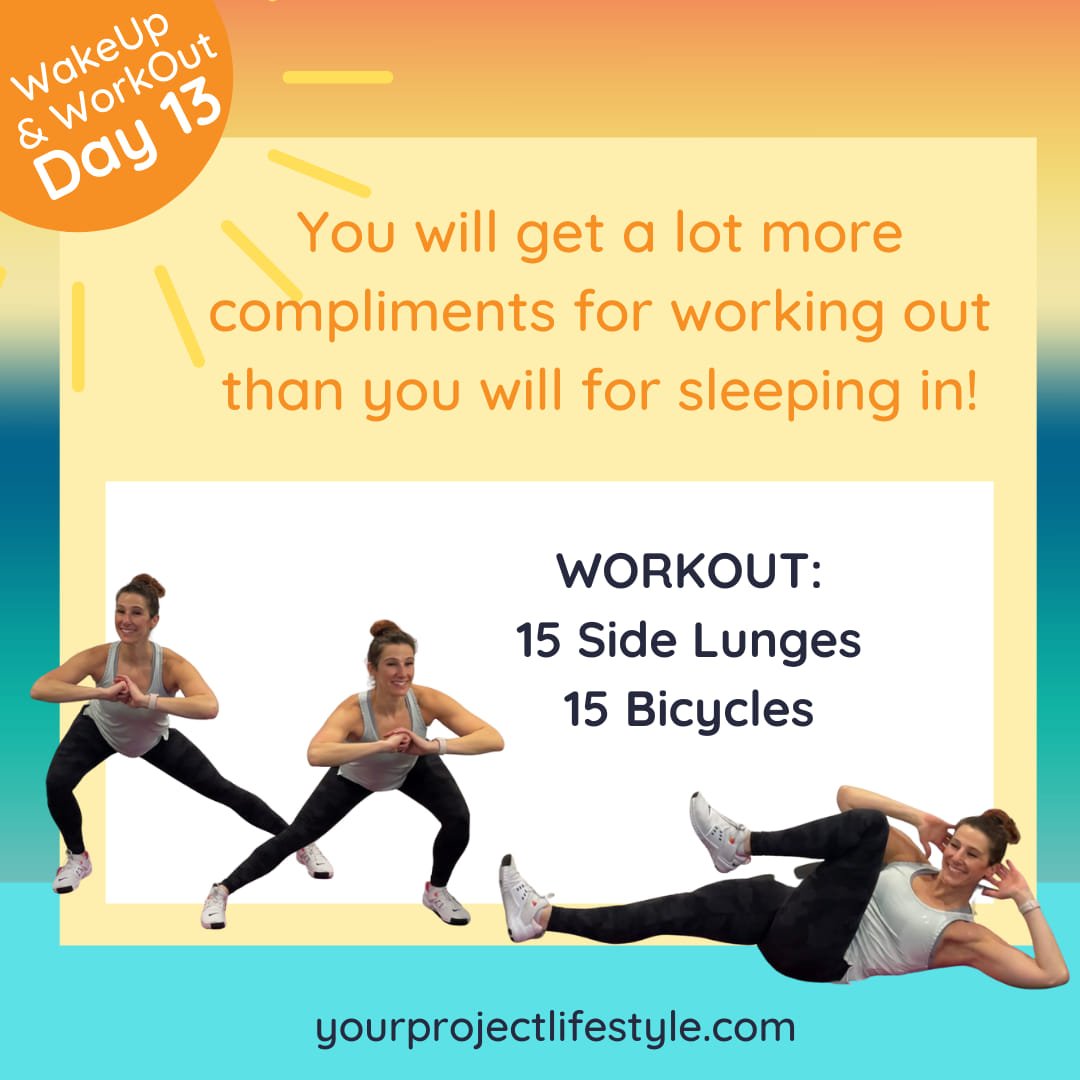 The weekend is here!  Oh yeah!!  But – we're still committed to ourselves, our goals, and our health, right?   Just like last week, yes you may adjust the alarm time slightly.  You may sleep in a bit, if you usually do on Saturdays.  But still have that alarm set – and when it goes off, GET UP!
WHY should you get up right away with your alarm?  I'll explain in today's motivational message:
You will get a lot more compliments for working out than you will for sleeping in!
Truth!  Working out makes you stronger.  Working out makes you happier.  Working out gives you energy.  Working out just does incredible things for you physically, and mentally.  Sleeping in does not.  In the long run, working out just makes more sense 🙂
So let's do it!  Day 13's workout is:
~  16 side lunges (8 each leg)
~  16 bicycles (8 each side)
Repeat 3 times – in and done! 
What FUN are you up to this weekend?  How are you enjoying your new found energy and enthusiasm?  We'd love to hear all about your weekend plans … comment below once you're done your workout …