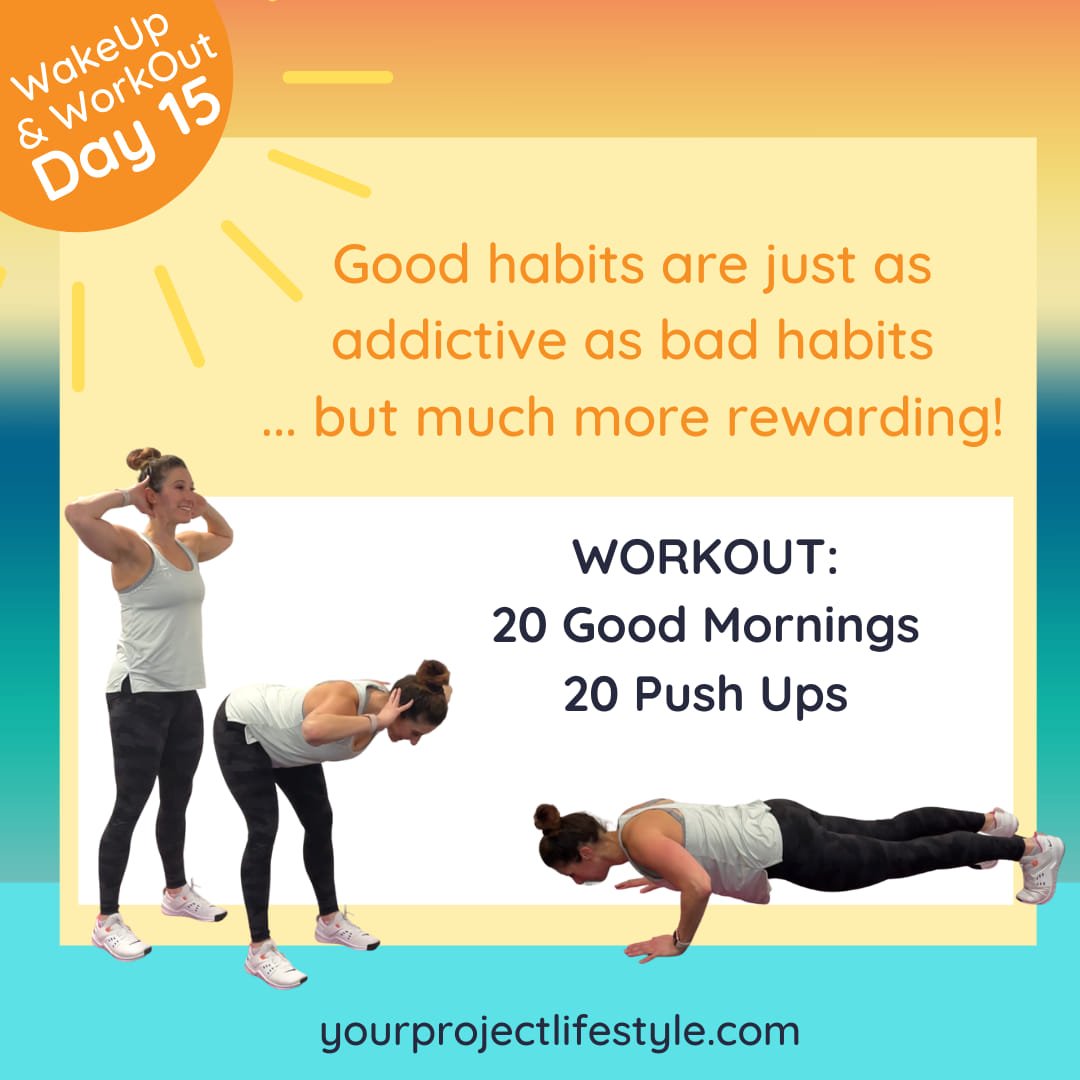 Week 3!!  We've made it!  It's getting easier – isn't it?  Hearing that alarm each morning – and just GETTING UP.  We're building healthy habits with consistency!  You've finished 2 weeks already.  Keep going.  We've got 1 week left.  So let's get right in to it …
Here's something to think about in today's motivational message:
Good habits are just as addictive as bad habits – but much more rewarding!
It takes 21 days of consistency to build a habit – good or bad.  That's precisely why we're focusing in on our morning routines for these 21 days.  Together we're building good habits … and the rewards?  By now I'm sure you're feeling it. The energy – the positive outlook through the rest of your day – the sleeping better.  There are so many rewards to this 1 simple habit of getting up just a bit earlier – and moving your body for 10 minutes.   Get addicted to this habit 🙂
Your day 15 workout:
You know the deal – you're repeating again the Monday workout – and getting stronger in the moves.  Focus on form – you've done these moves a couple of times now.  Start to master them!  And yes – I'm UPPING the reps again this week!  This week is 20s 🙂
~  20 Good mornings (remember to breathe as you go up and down!!  Keep the focus in the booty!)
~  20 Push Ups (yup – 20 of them!  Knees or toes – you choose.  Child's pose when you need it.  But get them done!)
Repeat 3 times – then proudly move on through your day.