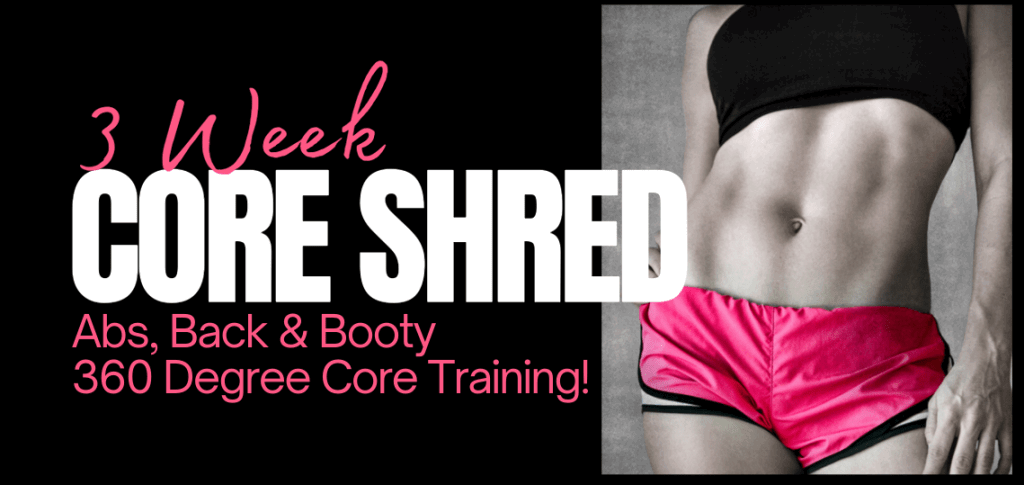 21 Days of 360 Degree CORE TRAINING that goes Beyond the Tummy – withOUT a single crunch or sit up!!
What if there was an online CORE FOCUSED fitness program that could:
Tone & tighten your waistline and booty

Improve your balance and stability

Build better posture

Help improve digestion

Reduce your risk of back, knee & hip injuries

Increase your energy and FUN!

Would you be interested in learning more?
All you need is wifi
a set of dumbbells, mini-loop resistance bands and an optional step (or bench/stable chair)
Designed for home
 or travel workouts with small spaces
Geared to ALL AGES
& ALL fitness levels– especially beginners and those looking to work on balance & stability. Modifications and intensifications are offered through the workout videos
Continue Reading
We're UP and we're DOWN today! Rocking our core from standing and then to the ground. Getting it done all different ways. Today's instructions: Alternate…
Continue Reading
Inviting the ARMS to the Party Too! We are still focusing on the ABS in this workout, but the arms want to party with us!…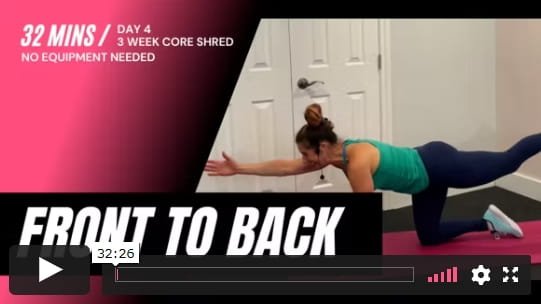 Continue Reading
From Front to Back – the Tummy to the Booty This is 360 degree core training! Tummy – booty – back. We're working your full…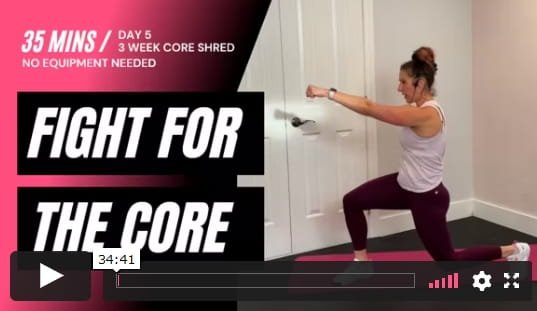 Continue Reading
FIGHT MODE IS ON!!! Today we're bringing power – purpose – and INTENSITY to all of our moves. Today we're FIGHTING for our results. Fighting…
continue reading
Get your Mat out! We're on the floor this whole workout. We're 1/2 way through the week, so we're going a little lighter today. We're…
Get LIFETIME Access to The 3 Week CORE SHRED for a one-time payment of just $47!