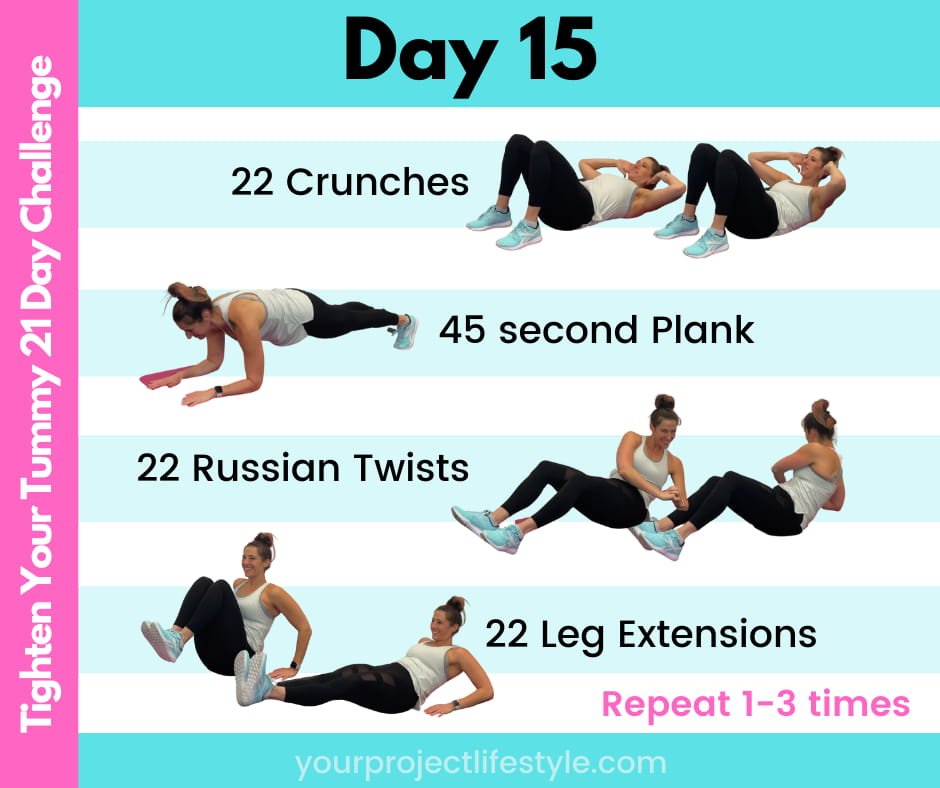 Welcome to week 3 – our final week!  This week we're in QUADSETS!!  We've upped the challenge and I am SO PROUD of you for sticking with it and being here with us.  Let's get right into our first quadset …
Today's workout:
22 crunches
45 second plank
22 russian twists
22 leg extensions
Repeat 1-3 times
Do you know what your most powerful muscle is?  Is it your quads?  Your biceps?  Your abs?  Nope.  None of those.  Your most powerful muscle is your MIND.  Use it.  Work it.  Be in charge of it.  Tell your mind to KEEP GOING.  Tell your mind to focus in on your core.  To really FEEL the tummy working.  FEEL pressing your belly into your spine through all these core moves today.  FEEL the fire and the burn in the core.  But you gotta use your mind and train it to feel where we want to work.  Does that make sense?  Otherwise, we're working out without intention.
Use intention.  Use the power of your mind.  FEEL the core working.  And feel proud of all your efforts!
Comment below – what did you feel in your workout today?