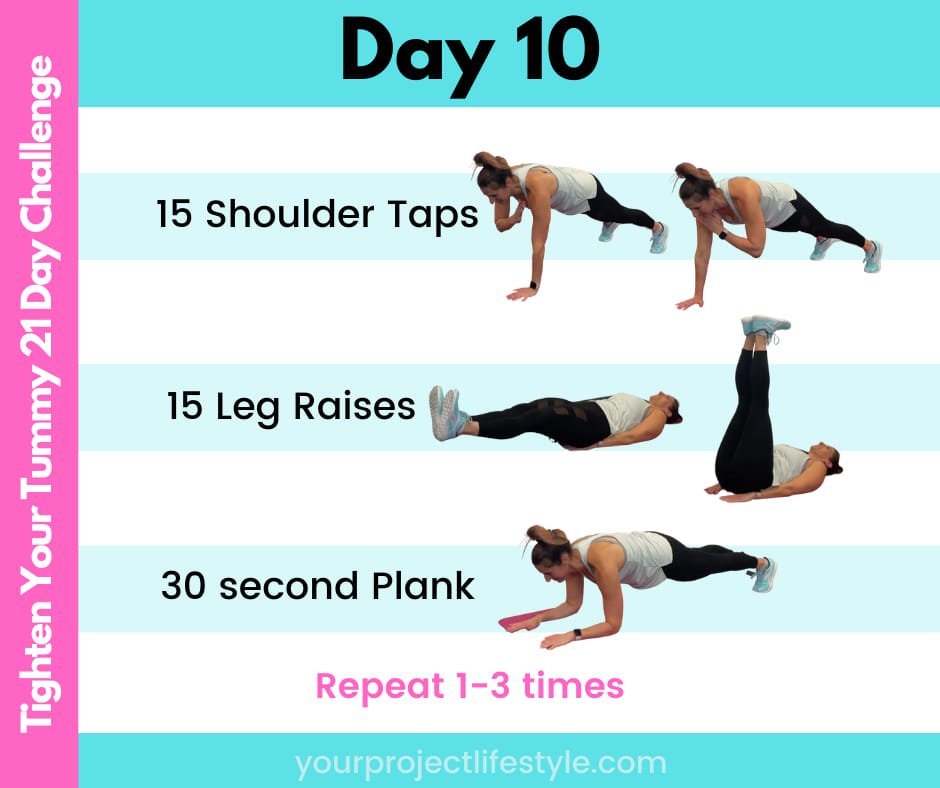 For day 10 I've got not only 1, but 2 plank moves for ya!  We all love a good plank, right??!  Especially we throw in some leg raises in between, just for fun!
Today's workout:
15 Shoulder taps
15 leg raises
30 second plank
Repeated 1-3 times
Today's tip – SING!  We've talked before about putting some music on that really pumps you up.  Music is so powerful and can really motivate you to get through your workouts.  Today I want to add in to SING, especially in your plank.
30 seconds on planking can seem like eternity!!  So have some fun with it.  Ensure you have perfect form first (shoulders over elbows, straight line through your body from your head, through your hips and to your heels, core braced, hips tucked under, eye gaze ahead of hands) … then once your form is on point, sing and have fun with it.
I dare you to have FUN in your workouts!  You up for the challenge?  Let me know in the comments below …