ASPARAGUS GREEK GARLIC CHICKEN
Need some tasty garlic to spice up your noon or evening? No need to think hard. Save time and get a healthy treat with this Asparagus and garlic-rich Greek chicken recipe.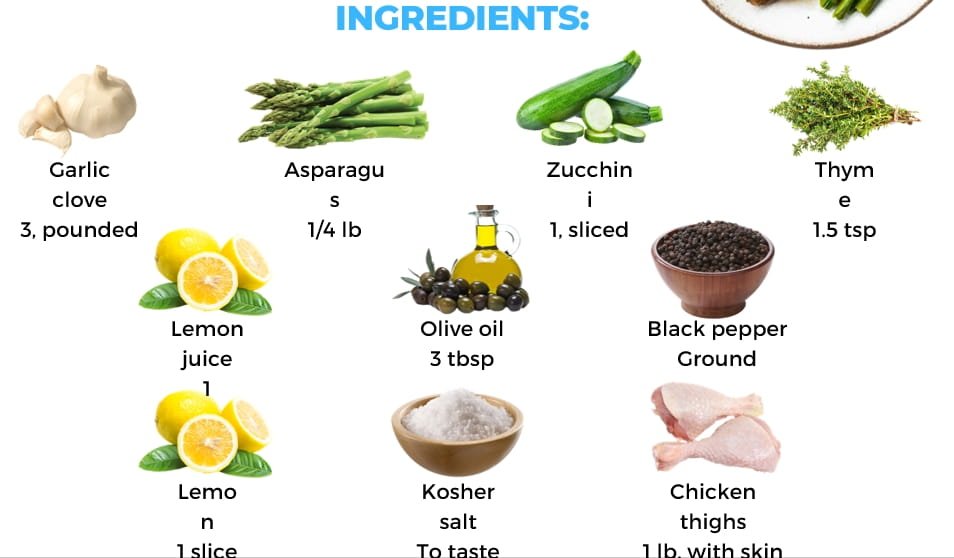 Step 1
Take the thyme, pounded garlic, and lemon juice into a large bowl then mix with 2 tablespoons of olive oil. After the ingredients have been well blended, add in the chicken thighs then roll the pieces thoroughly until they are entirely covered with the paste. To make sure they are well marinated, wrap up the bowl with plastic wrap and toss it into a refrigerator. Let it chill from 20 minutes to 2 hours.
Step 2
Once set up, season all sides of the chicken thighs using salt and pepper. Toss them aside for a second, then preheat the oven to 410° c. Heat the remaining 1 tbsp. of olive oil, in a large size, ovenproof skillet over a flame then add in the pieces of chicken together with the marinade.
Step 3
After 7 to 9 minutes, check if the skin has turned golden brown. If so, turn the chicken, add the lemons in, the courgettes, and the asparagus.
Step 4
For the next 15 to 20 minutes, move the skillet to the oven and cook until the vegetables are soft. Remove from heat and serve while hot.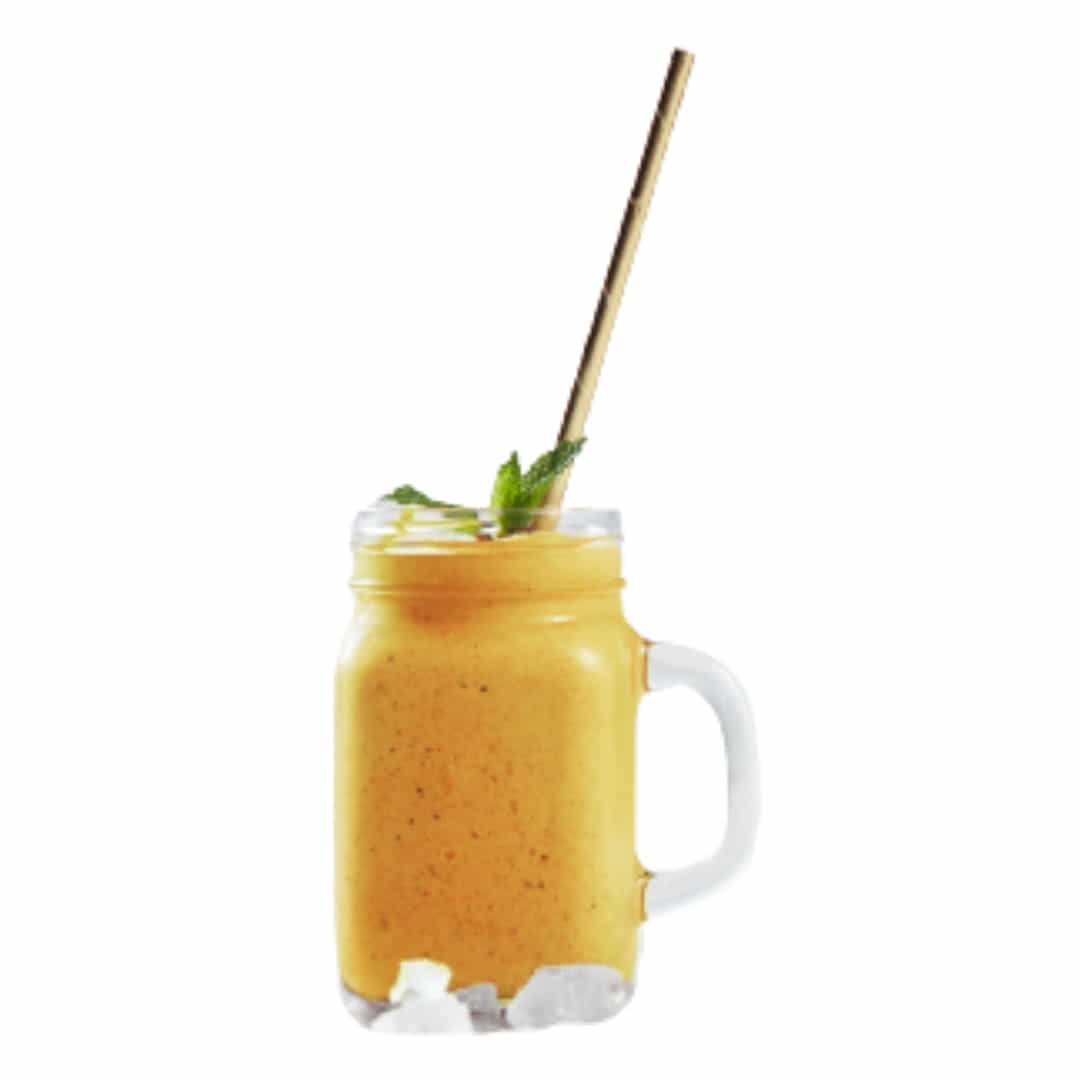 A Morning Smoothie to Help You Stop Constipation Chronic constipation can be hard to control or eliminate, since the colon can become weak.  In most cases it will have to actually be retrained on how to have a bowel movement. For those of you that have mild...