Why a massage is nice for pre and post-natal women
Prenatal massage has a variety of therapeutic effects on pregnant women. Massage is not only good to the mother, but it is also advantageous to the baby inside the mother's womb. Through Prenatal Massage treatment, a skilled massage therapist may give a lot of comfort to pregnant women. They are skilled in dealing with mothers to be and post-natal mums and are able to provide a lot of support and complete comfort.
Pregnancy massages help to calm and relax the mother's nervous system. This can help them sleep better at night, which is critical for both the mother's and the baby's health. Some women feel mental anxiety and stress during pregnancy, which can be alleviated by pregnancy massage and further enhanced by a kind and caring supportive therapist.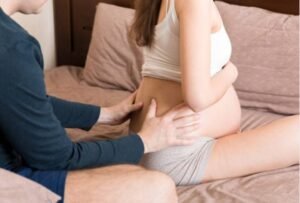 Most physicians advise women to get a relaxing prenatal massage since it will keep them well and comfortable and minimise the risks of complications after birth. Pregnancy massages are classified into two types: labour massages and postnatal massages. The labour massage may be highly beneficial to mums who are expecting their children soon, and as they enter labour. They have a fantastic calming impact on them. This is done on the pregnant woman when she is lying on one side in a reclined position. She can also lie down slightly on her tummy – very gently –  if she has a pregnancy pillow below it.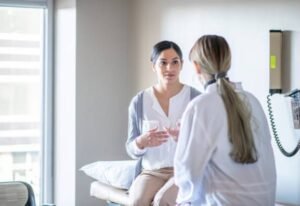 It is usually recommended to play calming music in the background to relieve tension in the mother's mind, which will assist her in enduring the pain and expedite the birth. Special prenatal massage treatments are also necessary after the delivery, throughout the postpartum phase. This assists the women in regaining their body form. Massages can be carried at any time during the pregnancy but usually just to avoid any complex situations its best to wait until at least the 2nd month, or even 2nd trimester. Massages before and after pregnancy improve skin suppleness and reduce muscle stress and pain.
If the mother is suffering from postnatal depression, the pregnancy massages will most likely assist her in recovering and bonding with the baby. It would help if the mother has sought any necessary medical counsel before pursuing prenatal or post-natal massage treatment because it depends on the mother's physical state whether she would benefit from it or not.
Expectant mothers frequently experience unique mental and physical alterations due to a rise in body weight, a change in hormone balance, and a shift in posture. They also feel pressure on their knees, feet and back. Prenatal massage therapy treatments frequently assist patients in overcoming these unpleasant pregnancy symptoms.
Prenatal massage and other pregnancy massages frequently alleviate severe back discomfort and ache in the neck and shoulders. Massage methods are also used to relieve discomfort in the pelvic region. This massage also improves blood circulation and digestive power. Massage during pregnancy increases skin suppleness, which decreases stretch marks.
So if you want to have more peace and calm, feel more supple, less aches and pains, and help avoid stretch marks, maybe pre and post-natal massage could be for you. Please ensure you consult a fully qualified pregnancy masseur.
Blessings and happy pregnancy