5 Fitness Activities to do on Valentine's Day
With the always anticipated Valentine's Day right around the corner, lovers hailing from all over the world are looking to turn this love season into something their partners will forever hold near and dear. Among the ultimate couple defining goals going viral are the passionately engaging fitness activities going viral across the globe. These are five fitness activities to do on Valentine's Day;
Cycling
Hitting the street with your loved one on a two-seat bicycle could be the ideal fitness activity for you this Valentine's Day. Couples can enjoy the outside world while working in unison towards achieving healthier body fitness. With major attributes to improving cardiovascular and general muscle health, cycling is not only fun but will have you and your loved ones in great physical shape for this love season.
Dancing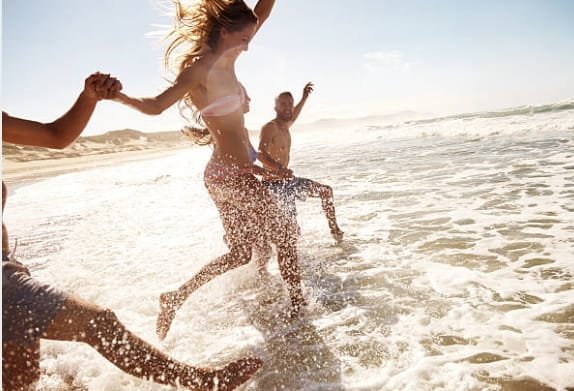 While this might inadvertently happen given the passionate nature of Valentine's Day, it is worth noting that dancing actually makes for an ideal fitness activity. This Valentine's Day, couples could engage in dancing sessions to mark their appreciation for each other or to mark their love for each other while at the same time achieving couples' fitness goals. Dancing could enhance both a couple's emotional bond and their physical fitness.
Hiking
There is something about interacting with nature that really brings couples together. Outdoor activities such as picnicking have been highly favored by couples looking to strengthen their bonds. Hiking is another fitness activity that couples could engage in this coming Valentine's Day. Identifying the ideal hiking spot and venturing out as a couple could highlight a lovely experience and an unforgettable Valentine's Day.
Cooking
A lot of people might not consider cooking as a fitness activity. This notion might however prove to be wrong once the preparation of a healthy meal on Valentine's Day is thrown into the mix. Couples could engage in a cooking session where they would prepare a healthy meal for a healthy relationship. This cooking session will further improve the love bond that will cap off Valentine's Day.
Kick-boxing
Valentine's Day doesn't have to be all about red roses and a glass of wine. Spice things up with a sweat drenching session of kickboxing at the gym. Couples could strap on their pads and put on their gloves for a physically engaging session of kickboxing. Light jabs and kicks while sparring with their partner will get a couple activated and physically engaged.
Conclusion
Couples with fitness goals could use this love season to participate in healthy fitness activities. Valentine's Day could simply mean a commemoration of love shared between couples, but it could as well mean more than that with the introduction of fitness activities to spice up this amazing day of love. Keeping fit and staying healthy allows couples to spend their lives together for longer and while maintaining their thrill and happiness throughout their years. Above have been 5 fitness activities couples could engage in both strengthen their relationship and stay healthy during the upcoming Valentine's Day.