How to find the right career path for yourself
Have you ever stopped to wonder whether you're on the right career path?
Yes, I know you have and you're not the only one – All of us have been there at one point after our teenage years.
A 2020 Deloitte survey found that 31% of millennials and about 50% of those from Generation Z are planning to leave their jobs within two years.
This statistic shows how rocky the younger generation's psyche is towards snatching a stable and fulfilling job.
So then what is the alternative – we stick with the mundane job that doesn't make us happy, but still pays the bills, or we leave everything in the search of something better?
Let's find out.
Why is this happening to me?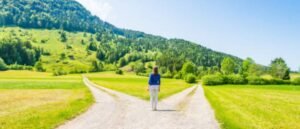 If you think you're the only one that struggles with getting a grip on your professional life, you are highly mistaken.
The social factor in this case plays the biggest role. A lot of young people tend to rush into sudden decisions regarding their career choices.
This happens mainly due to expectations from the social and family circles. You have to find a paying job and you have to like it, there is no other way you can succeed.
Alternatively, there is always the chance that you just want to make easy money with less work, which, believe me, doesn't work like that.
So, let's look at some possible tips for changing all of this.
Let's go back to high school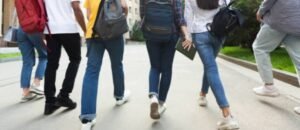 Remember when in high school the guidance chancellor gave you a career personality test.
You didn't pay much attention to it then, right? But It actually could have been pretty useful.
Tests that calculate the ideal job for you can establish the working ground for your potential profession to be.
There are some pretty spot-on tests and quizzes online that can get you focused on a certain qualification that matches your personality and good traits.
While we're on the subject of personality traits, let's talk about…
Making a list, and checking it twice!
It really does help to write down the thing you want out of your dream job. It doesn't even have to ideally be your dream job, but the one you feel you will be good at.
The list may include things you are good at, things you are bad at, things you want to do as a hobby, and things you want to work.
It could even include traits that you have that are suitable for different companies. That way you will arrange your strong sides when you need to point them out to the person that will interview you.
Do not underestimate the power of making a list, because we usually tend to undermine the process of carefully sorting out all these personality traits.
Always be in touch with the times
It's important to know what is out there, as well as what job pays how much.
It sounds a little capitalistic as an approach, but you always have to remember that if you're good at something, you should avoid doing it for free!
Meet new people and don't be afraid to ask for advice.
The connections that you make with a diverse crowd will form a steady know-how approach to the job you want.
Never stop trying
It is thought and sometimes it gets even harder, but you should never fall under the pressure of caving in.
Never stop trying to reach your goals and always ask yourself why you are doing what you're doing.
You need to be very aware of the goals you want to achieve and what you're willing to give to reach them.
Final Thoughts
Finding the right career path isn't really easy – It takes a lot of trial and error, going through different positions, meeting different people and being in different communities.
At the end of the day, you should answer 2 questions for yourself:
What is it that I'm really good at and know a lot about?
What is it that I'd really enjoy doing for a big part of my life?
These are the two core questions that can take you a step closer to finding your career path.
How did YOU find your career path?