Healthy Date Ideas For Valentine's Day
Dating has, since the beginning of time, become a platform for lovers to discover who they are in a relationship with. Valentine's Day brings with it an opportunity to rekindle the romance that often isn't too prevalent throughout any given relationship. For couples looking to keep the romance going through this love season while involving healthy trends, here are some healthy date ideas for Valentine's Day;
Get A Couples Massage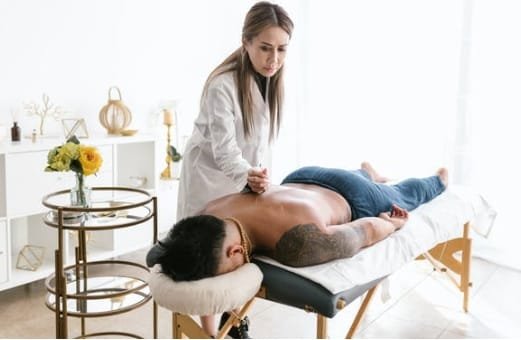 This is the perfect excuse to spoil yourself while you spoil her as well. Considering the fact that workdays along with the stresses of everyday life can work up some muscular tension as well as some mental fatigue. A date at the spa for two could be just what you and your partner need to unwind and let go of the tension and stresses of life albeit for a couple of heavenly massage sessions. For your Valentine's Date, a couple's massage ranks as one of the best activities couples could go for.
Work Out Together
Working out together on Valentine's Day could offer the best experience while engaging your partner in active physical activities. Some sit-ups, push-ups, or a jog through your favourite jogging paths will get your day going while helping build your character as a couple. Working out together as well allows couples to inspire each other towards a healthy living lifestyle.
Surprise Her with Flowers
Having flowers delivered to her desk is a tried-and-true strategy for wishing your sweetheart a happy Valentine's Day, but showing up in person means much more. Spice up her day at work with a lovely bouquet of her favourite freshly picked flowers. While it may seem like a cliché in some instances, flowers have been known to solicit pleasant instinctive reactions setting the scene for the perfect Valentine's Day date.
See A Local Band
There are no limitations to creativity when it comes to Valentine's Day date planning. Try coming up with something more to spice up your date on this more than special occasion. Dabbling in some local band activities with your partner could have you enjoyably dancing to a melodious tune while on your date on Valentine's Day.
Hit Up A Comedy Show
A good laugh on your Valentine's Day date ought to fill your day with love and joy. Look out for comedy shows and grab your couple tickets ready for an experience in rib-cracking comedy acts. With the entertainment industry coming up with humorous content, enjoying a hearty laugh with your love partner could be just what you need to highlight your Valentine's Day.
Conclusion
Dating on Valentine's Day comes as a special occasion to many couples across the world. It brings with it a spark between couples that allows them to rekindle the passionate romance that cements the love between them. A healthy date on Valentine's Day is an ideal way of turning your date into an exciting and beneficial experience that will strengthen your love life and build on the romantic bond in your relationship.